CHECK OUT THE AWARD-WINNING ALBUM FROM HURRICANE MASON, IT'S ONLY MILES.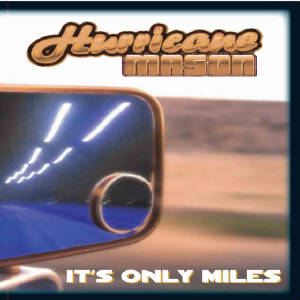 UPDATE! 7-19-05
IT'S ONLY MILES, Hurricane Mason's second album, recorded and co-produced by Les Moorman of Lorian Productions and Hurricane Mason took top honors for Best Local, Indie-Produced Album at this year's 2005 Urban Tulsa Weekly's "Absolute Best of Tulsa Awards"
This award confirms the album's continuing trend in local and regional accolades, as well as the national/global recognition it deserves. The Urban Tulsa commented on IT'S ONLY MILES:
"One, hardworking band, these guys. Their latest disc, It's Only Miles, came out at the end of April, and builds on their "heartland rock" sound. What really stands out amidst the southern-rock and blues vibes, though, is a resurgence of the classic "Tulsa sound". Sometimes everything comes full circle"
In addition to the aforementioned award,"It's Only Miles" is getting spins on Quebec City's CKIA-FM 88.3 FM 10,000 Blues show Friday Nights hosted by Michel Rochette as well as Italy's Rock Invasion that runs on Antenna2Televisione 7:30-8:30pm each night. The album also will soon be available for digital download at 15 of the top download sites such as iTunes,Sony Connect, MusicMatch and more.
If you think you or your group has what it takes to join Hurricane Mason as Ditchboy Records recording artists contact us at the email link below. We'd love to hear from you!
It's Only Miles will be available locally at Starship, Cd Wherehouse, Borders Books, Blue Moon Discs and All About Music in Owasso. For those around the world, it will also be available on amazon.com, waldenbooks.com, virginmega.com, cdbaby.com, hurricanemason.com and for legal download at all leading digital sites. For more info. on the band and the new album, go to: